Bideford Chiropractor :: Jean Tallantire
An Explorer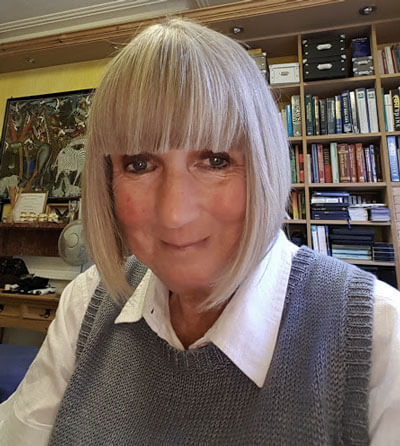 If I were to use one word to describe me, it would have to be "explorer". Never happier than when exploring Exmoor with my horse or dog or both, I find I recharge in wild, lovely places. I never tire of it. Different seasons, different weather, different colours, different lighting effects – so much variety, such natural beauty.
Passionate about Health
Endlessly curious, I also love to explore possibilities, concepts, new ways of doing things which is probably why I love learning so much. Passionate about health, I feel privileged to help people and animals through my work whilst living in a beautiful part of the country.
Chiropractic Solved my Back Problem
A Nurse for many years, I became interested in Chiropractic when it solved my back problems. After completing a four year degree course at the Anglo-European College of Chiropractic (AECC) I took over my existing practice in Bideford. I qualified as a Naturopath at the British College of Osteopathy and Naturopathy.
Working with Animals
Always having enjoyed working with animals. I was keen to develop my Chiropractic skills to help them too. I qualified first as a McTimoney Animal Chiropractor but then went on to study at the International Academy of Veterinary Chiropractic which qualified me to join the International Association of Veterinary Chiropractic.
Best Wishes
Jean
If you think that you or a loved one is a good candidate for chiropractic care, contact Bideford Chiropractic to arrange a thorough examination in our practice.
---
Jean Tallantire | Bideford Chiropractor | Phone: 01237 477088
Get back to feeling great in Bideford, Northam and North Devon