First Visit Bideford Chiropractor
Make Yourself at Home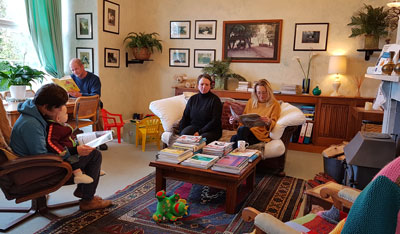 This is a friendly, comfortable place where people come to get healthy. You will find lots of books, research folders and articles to leaf through. Clients often come in early for their appointments so they can have the chance to read! Please make yourself at home.
If you've already completed your admitting paperwork, great! If not, that comes next and then we'll likely show you a short 5-minute video before your consultation begins.
Consultation & Clinical Analysis
We need to find the source of your problem and establish whether Chiropractic is the best treatment for you. Everyone is different so we need to hear your story and what needs to change for you to live your life to the full. We are sticklers for detail so you will need to allow an hour or longer for this first visit. During this time we will carry out a clinical analysis which will include muscle testing and nervous system scans. Everything will be explained first though.
Next up? Your report of findings.
---
Jean Tallantire | Bideford Chiropractor | Phone: 01237 477088
Get back to feeling great in Bideford, Northam and North Devon